2 tags
A Ladle in Love
I was joined by another ladle for a winter wonderland adventure and boy oh boy did we do some adventuring. While we didn't make it to the High Line, we did enjoy ogling some nice new and recycled fashions and housewares at the Brooklyn Flea, which is housed in the cavernous and gorgeous building that was once home to the Williamsburgh Savings Bank.  We also made some killer...
3 tags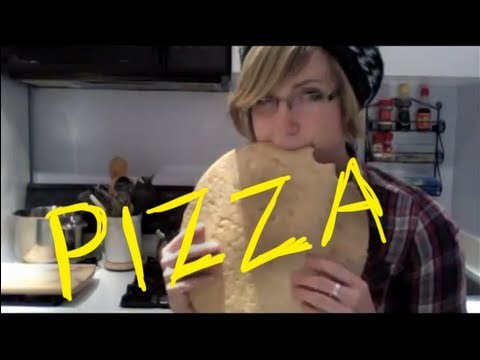 3 tags
Adam Gopnik: Rare Romance, Well-Done Marriage →
Do you listen to Moth stories?  If not, I highly recommend the podcast.  Short, wonderful stories told live and without notes.  I listened to Adam Gopnik's piece on marriage this weekend and thoroughly enjoyed it — see #3 on 10/24/11.  If you don't like Adam Gopnik, skip over this one and try another story.  It might not be about food, but will surely entertain.
4 tags
Spicy African Peanut Soup
It's officially fall in our nation's capital!  Gorgeous leaves!  Cooler temps!  And warm, delicious foods!  After an amazing delivery of Soupergirl soups last month (thanks, ladles!), I've been in the soup spirit!  So this long weekend, I dug up a recipe that truly combines warmth, color, and taste — sweet potatoes, ginger, peanuts, and a little heat to boot.  YUM: Spicy...
7 tags
Ode to Delicata
Squash in the varietal forms of acorn, butternut and spaghetti had been making regular appearances in the bags I brought home from the market. I thought life couldn't get much better than sitting down to a big bowl of roasted butternut squash risotto. But I was wrong. My foray in to the world of squash was incomplete. Enter, delicata squash. Oblong and striped, unsuspectingly easy to...
3 tags
5 tags
4 tags
3 tags
4 tags
6 tags
Bittman's Watermelon & Tomato Salad →
I made this for a rooftop BBQ last night and it was gonzo amazing. The crisp and sweet watermelon plays so well with the acidic tomatoes, the fragrant parsley and the snappy scallions. And that bite of gargonzola adds just the necessary salty hit. SO GOOD.  Get the recipe. (Video still from NYTimes.com)
Party Dishes
I played host to a retirement party this weekend and took the occasion to make two new-to-me party dishes.  Both bowls were eaten clean by the end of the evening — a good sign!  First, Tzatziki.  It was incredible — light and delicious and perfect to accompany veggies.  Second, White Bean Dip — definitely a new fav for its ease in prep, cheapness, and taste… certainly at...
5 tags
6 tags
7 tags
2 tags
6 tags
Fish Tacos, Popsicles and Peyote
Today didn't turn out quite as planned, but what a plan it became. I won't bore you with the details, but I'll tell you that my little attempt at sunbathing and a poorly packed lunch (read: nothing) led me on some sort of mystic-chasing journey that almost involved a pack of wolves and peyote. Which is to say that upon waking from a little sunbathing slumber at East River Park...
4 tags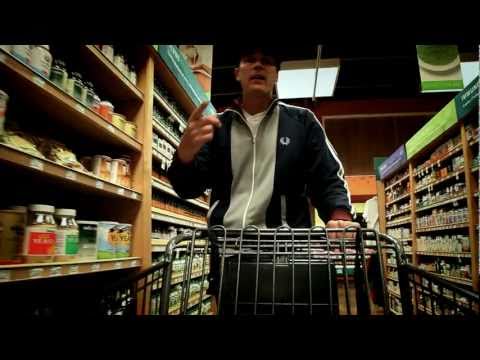 4 tags
5 tags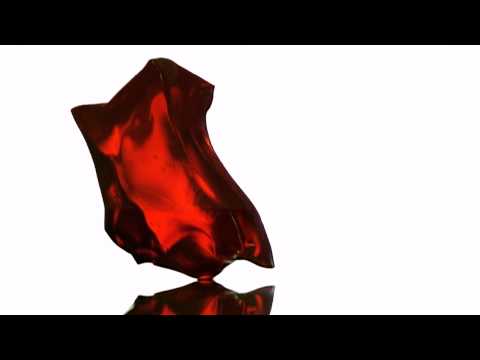 7 tags
7 tags
Another Tuesday Night Alone
Tuesday night isn't typically thought of as anything special. Wedged between that merciless start of the week Monday and that ridiculously-nicknamed Wednesday, Tuesday is almost a ghost day if you think about it. The unloved stepchild or cousin or however the saying goes.   But for me it's this magical night of romance, filled with flower petals and sweet nothings and laughs and deep...
5 tags
Clay Pot Cooking (or My Great Friend's Big...
Oh how it pays to be friends with foodies!  Two weeks ago, my colleague-turned-good friend (is there a mashup word for that? frielleague?) Sarah B. hosted a ladies dinner at her house.  Lebanese food was the theme as she'd recently read a book that inspired her to create dishes from the region .  It sounds innocent and curious enough, but I'm convinced she hosted the dinner mainly as a...
5 tags
4 tags
3 tags
5 tags
4 tags
5 tags
Broiled Grapefruit
Had no idea you could do this until two days ago. Behold the magic of fruit, sugar and fire!  NOTE: I didn't have cherries, so those didn't make it in; clearly not a dealbreaker. Broiled Grapefruit 2 maraschino cherries, stemmed, and pitted 2 red grapefruits, halved 4–8 tbsp. light muscavado sugar 1. Set an oven rack 4" from broiler; preheat. Halve cherries, set aside. ...
7 tags
2 tags
Pretend Soup →
I enjoy figuring out ways to include kids in the cooking process. Perhaps part of the reason I find it enjoyable is that I'm not a parent, so it's more of a special occasion sort of thing. Last weekend some friends stayed with us, including a very lively and precocious toddler named Madison. She and I whipped up some awesome peanut sauce. Madison really knows her way around stirring and is an...
6 tags
5 tags
6 tags
Sauteed Eggplant with Basil →
Returned from business travel feeling nasty from weird airport and travel snacking, and noticed I had an eggplant on the brink of disaster. I made this recipe to save it (and because the recipe seemed easy).  It really pays off to limit your inclination to keep adding oil and to stir the eggplant constantly for the first 10 minutes of cooking. 
5 tags
7 tags
Roasted Fennel and White Bean dip
My typical Sunday involves spending the entire day silent and alone.  I don't know how this schedule of temporary hermitude evolved over time, but it's my reality and I really like it.  So it makes little sense that I'd spend the day making a recipe that leaves me with 12 servings of a party appetizer.  But I saw the recipe yesterday on Food 52, and the idea of cooking with...
5 tags
Olive Oil Matzo
The days start out so positive, the sun, high and yellow in the sky, lends it's warm radiance to our fragile little bones for a few short hours each morning before it goes into hibernation until the next day.  It's a sad fact of winter, but it means that I try hard to get my lazy ass up early in order to enjoy those precious, golden hours. Getting up early also means that I have more...
6 tags
Couscous with Pine Nuts and Raisins
I have to admit, I came across this because I was just trying to remember the ratios for couscous and I was a little intimated because I was pretty hungry and pretty tired and this recipe seemed like a process (I usually make couscous because it is super easy and done in two steps). This was a night of firsts:   First time I had buttered couscous prior to putting it in with liquid; First time...
3 tags
White Wine Sangria →
Made this delicious concoction for a springtime afternoon porch party on Saturday and it was amazing!  Yum!!
2 tags
Amber's Roast Potatoes for a Crowd →
I'm officially famous.  Well, not really.  My roomie writes for the Atlantic and posted a fun article about our big Easter Brunch.  YUM.
4 tags
Coconut Banana Smoothie Dessert
Probs not for kids. 1 banana 3T. coconut cream 1 shot kahlua 1 shot irish creme 1/2 c. milk Blend it all together and grate fresh nutmeg over the top. I served over ice, but you could blend the ice in, too, if you prefer. 2 drinks.
6 tags
4 tags
Kale and Potato Spanish Tortilla →
I was convinced this was going to be bland. But it came recommended from a solid source (my freighbor Jenny) and she didn't let me down. Really hearty. Really good.
4 tags
4 tags
Apple Brie Bites
A last-minute appetizer. An even better snack. Simply layer a thin slice of apple (any variety) followed by some brie on a cracker or flatbread. Add a little balsamic reduction on top. How is this done? Simmer some balsamic vinegar til it's 50%-60% of what you started with—-I stack two pots as a double boiler so I don't have to watch as closely for scalding. Drizzle it over the...
3 tags
Radicchio green olive salad →
Not generally one for salty—-but this REALLY hit the spot. Twice this week, in fact! via The Dinner Files.
6 tags
Blueberry Ginger Cobbler
Blueberry Ginger Cobbler!! Adapted from this Martha Stewart Living recipe. Have experimented with several combos of fruit…blueberries and rhubarb also yummy. RECIPE 24 oz or so blueberries 1.5 inches of grated fresh ginger (if you aren't into ginger, back off accordingly) 1/4 cup sugar, plus 1 T. 1/2 teaspoon ground cinnamon 2 teaspoons cornstarch 1 egg 2 tablespoons...
"Shipping is a terrible thing to do to vegetables. They probably get jet-lagged,..."
– Elizabeth Berry
4 tags
6 tags